İstanbul(Avr.)(Beyoğlu), İstanbul(Asya)
Bu iş sana uygun olmayabilir
Seçili özgeçmişindeki bilgilerle bu ilanın kriterlerleri sadece %30 uyumlu.
Uygunluğunu nasıl hesapladık?
Son iş deneyimin, geçmiş deneyimlerin ve toplam deneyimin uygunluk puanını etkileyen kriterler arasındadır.
Bu iş sana uygun olmayabilir
Seçili özgeçmişindeki bilgilerle bu ilanın kriterlerleri sadece %30 uyumlu.
Uygunluğunu nasıl hesapladık?
Mesleki Yeterlilikler
Şirketlerin ilanda belirlediği kriterlerle özgeçmişindeki bilgilerin ne kadar uyumlu olduğu içerik karşılaştırılmasıyla bulunur.
Bu iş sana uygun olmayabilir
Seçili özgeçmişindeki bilgilerle bu ilanın kriterlerleri sadece %30 uyumlu.
Uygunluğunu nasıl hesapladık?
Diğer Bilgiler
QUALIFICATIONS AND JOB DESCRIPTION
MARKETING SPECIALIST
ZKTeco, founded in March 1998, is a world-leading enterprise specialized in Hybrid-Biometric Verification technology. ZKTeco currently owns the largest quantity of patents and intellectual property rights in the field, and applies biometric verification technology to smart office, smart financing, smart traffic, and smart security, with a service network covering the entire world. ZKTeco has established an innovation center for hybrid biometric verification technology and Internet of Things in Silicon Valley in the USA, and a research institute for cloud platform, cloud computing, and big data in Europe. ZKTeco also owns a manufacturing center in Dongguan, plus three enterprises and a laboratory specializing in biometric verification algorithms and business operations in the USA. ZKTeco Core Algorithm Laboratory, Smart Verification Laboratory, Northern China Technical Service Center, Global Technical Service Center, and Russia/Japan/South Korea Sales Center have been established in Dalian China. ZKTeco also owns branch offices in every province in China, and over 20 countries including Spain, Mexico, Dubai, Argentina, Columbia, Peru, Chile, Thailand, Philippines, Vietnam, Indonesia, India, Iran, Saudi Arabia, Egypt, South Africa, Turkey, Russia and Malaysia etc. with over 80% foreign employees, with a scale of over 3,000 employees and 1,000 research staff.
We are looking for "Marketing Specialist" for our international company, the candidate should have;
QUALIFICATIONS
· Bachelor's degree in related field required,
· Experienced in the marketing of technological products,
· Have Advanced English language skill and can communicate with foreigners is a must! (Oral and written communication),
· Experienced in media and agency management,
· Knowledge in Facebook, Linkedin, Instigram, Twitter and digital marketing, experienced in advertising management in these channels,
· Having management competence in Google Adwords and Google Analytics,
· Able to design mailing, web site and banner,
· Able record and editing videos,
· Experienced in organizing events and exhibition participation organizations,
· Advanced computer skills in MS Office, Adobe Photosphop and Illustrator softwares,
· Minimum 3 years of experience in marketing,
· No military obligation for male candidates,
JOB DESCRIPTION
· Managing and control all the marketing activities,
· Preparing news and advertisements for sectoral magazines,
· Product promotion and informing on social platforms,
· Organizing weekly and monthly training webinars,
· Responsible for the new product trainings for the sales team and sales channel.
· Recording and editing of product videos,
· Preparing mailing with certain periods and ensuring that it reaches the targeted customer base,
· Increasing the number of views on Google searches and reporting details such as clickthrough rates,
· Following the sectoral congresses and conferences,
· Organizing events such as hotel meetings and trainings, product launch,
· Planning the organization in the fair participation,
· Product catalog, brochure preparation,
· Preparing success stories with customer.
Please apply with English CV and the latest photo.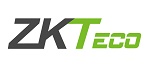 Elektronik Güvenlik Sistemleri