Bu iş sana uygun olmayabilir
Seçili özgeçmişindeki bilgilerle bu ilanın kriterlerleri sadece %30 uyumlu.
Uygunluğunu nasıl hesapladık?
Son iş deneyimin, geçmiş deneyimlerin ve toplam deneyimin uygunluk puanını etkileyen kriterler arasındadır.
Bu iş sana uygun olmayabilir
Seçili özgeçmişindeki bilgilerle bu ilanın kriterlerleri sadece %30 uyumlu.
Uygunluğunu nasıl hesapladık?
Mesleki Yeterlilikler
Şirketlerin ilanda belirlediği kriterlerle özgeçmişindeki bilgilerin ne kadar uyumlu olduğu içerik karşılaştırılmasıyla bulunur.
Bu iş sana uygun olmayabilir
Seçili özgeçmişindeki bilgilerle bu ilanın kriterlerleri sadece %30 uyumlu.
Uygunluğunu nasıl hesapladık?
Diğer Bilgiler
QUALIFICATIONS AND JOB DESCRIPTION
Position: Clinical Care Coordinator (Nursing/Health Sciences Background) – Int'l Team
Full-time Permanent Opportunity with a Competitive Benefits Package
Part-time Opportunities Also Available
Job Location: Ankara, Turkey
Degree in Nursing and/or Health Sciences Background Preferred
What do we offer?
A competitive benefits package, a nurturing, professional work environment, and personal development opportunities.
Who are we looking for?
Success-driven, analytical individuals who are passionate to make tangible impact in healthcare industry!Clinical Care Coordinators will help identify patients with chronic conditions and/or gaps in care, and take necessary documentation and coordination actions in order to bridge the gap.
What is the role of Care Coordinator?
As a member of the care team, the Care Coordinator works to provide patient-centered care across the healthcare continuum while supporting United Medical's efforts in population health management, Accountable Care Organization (ACO), and community health outreach. The Care Coordinator works to organize and coordinate the management of the patient's care by assisting with transitions of care, planning and implementing a patient centered care plan, and ensuring quality reporting is ensured in medical records.
Qualifications:
Fluent in English

Ability to read and comprehend clinical documentation

Acute care, disease/condition management, clinical or case management experience

Knowledge in and/or willing to learn ICD-10 diagnosis codes as well as CPTs

Degree in Nursing preferred

Degree in Business and/or Health Sciences with an interest in learning patient centered services and medical documentation/record auditing is also acceptable

Proficiency in MS Office applications

Eager to learn new software, e-tools, and programs

Ability to work in a remote and diverse team environment

Strong organizational and time management skills

Strong interpersonal skills

Strong work ethic
Essential Job Functions:
Use practice management systems and population registries

Audit patient medical health records for ensuring clinical measures and diagnoses are reported accurately per patient's health condition

Document findings in the Company portal as well as insurance database and/or records as needed

Follow and ensure company productivity and quality measures

Work fluently on numerous databases, practice management software, portals, websites, and access publicly available guidelines and information as needed

Analyze and stay up-to-date with rules, regulations, guidelines, and processes

Provide excellent customer service to new and existing medical practices

Multi-task through several different healthcare databases with ease

Communicate effectively within a team setting, share knowledge within and across teams
Who are we?
United Medical provides Medical Billing Services to over 400 providers servicing about half a million patients across the United States. The mission of the company is to contribute to the quality of patient care via helping medical practices maximize their revenues and streamline their services.
United Medical Ankara Office is the first medical billing entity established in Turkey specializing in servicing medical providers and facilities in the United States.
At United Medical, you will be part of an international team, and will have an opportunity to excel in healthcare services while also contributing to healthy communities.
About United Medical ACO
We are a multi-specialty care platform that unites different accountable care programs under one ACO platform.
Our shared goals, shared initiatives and shared savings, positions UMACO to achieve the objectives of coordinated, team-based, and value-conscious care. It enables us to simultaneously address the needs of the elderly, adults and pediatric members. We balance a focus on high-cost and high-risk segments with broad-based interventions across settings and populations, using incentive structures to ensure that participating providers can continuously evolve their practices.
Visit United Medical website for more details.
Our Values
Integrity, Partnership, Excellence, Innovation, and Leadership.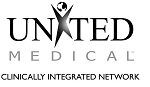 Sağlık, Sağlık Hizmetleri, Danışmanlık, Finansal Hizmetler
Yemek Kartı (Setcard, Ticket, Multinet, Sodexo vb.)