Bu iş sana uygun olmayabilir
Seçili özgeçmişindeki bilgilerle bu ilanın kriterlerleri sadece %30 uyumlu.
Uygunluğunu nasıl hesapladık?
Son iş deneyimin, geçmiş deneyimlerin ve toplam deneyimin uygunluk puanını etkileyen kriterler arasındadır.
Bu iş sana uygun olmayabilir
Seçili özgeçmişindeki bilgilerle bu ilanın kriterlerleri sadece %30 uyumlu.
Uygunluğunu nasıl hesapladık?
Mesleki Yeterlilikler
Şirketlerin ilanda belirlediği kriterlerle özgeçmişindeki bilgilerin ne kadar uyumlu olduğu içerik karşılaştırılmasıyla bulunur.
Bu iş sana uygun olmayabilir
Seçili özgeçmişindeki bilgilerle bu ilanın kriterlerleri sadece %30 uyumlu.
Uygunluğunu nasıl hesapladık?
Diğer Bilgiler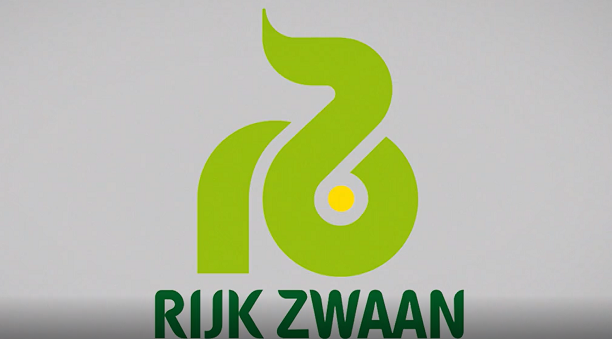 QUALIFICATIONS AND JOB DESCRIPTION
Do you like to be the linking pin between the Turkish SMW (Squash, Melon and Watermelon) market and our breeding programs? Are you passionate in being a part of a fast growing vegetable seed company?
If so, apply for this full-time vacancy for Crop Specialist SMW. You will be based in either Adana or Antalya. You will be part of the commercial team and you will report to the Sales Manager in Turkey.
The vacancy for Crop Specialist SMW at Rijk Zwaan Turkey
The Crop Specialist SMW co-ordinates the crop activities for the squash, melon and watermelon within the Turkish territory. They include activities like collecting market information, developing a product development plan & trial plan, trial evaluation, preparing introduction plans, marketing plans and sales planning including pricing strategy. You will work in close co-operation with our commercial team: sales representatives, product development specialists, sales support and the breeding team to be successful. You'll visit customers frequently to give technical support and to promote the varieties. You will represent Rijk Zwaan Turkey in international events and organisations for your crops.
What we are looking for:
You have an entrepreneurial attitude, you are a teamworker and able to maintain the contacts in our international organisation. You are pro-active, take initiatives easily and you have a commercial and client-focused approach. You have good collaboration with different stakeholders. You provide a strategic view based on market information and you are strong at negotiating and always keep track of the latest developments in the horticultural industry. You have good knowledge of crop management and market knowledge of the Turkish horticultural industry.
Plus we look for the following in your CV:
BSc degree in Agriculture Engineering

Minimum 5 years experience of crop management, client management and commercial experience

Fluency in English

Proficiency in using CRM systems and having a data-driven approach in measuring, analysing and reporting business results

W

illingness and mobility to travel within country and internationally
What can you expect from us?
We like to invest in our people, and that means investing in your personal development and training as well as pleasant collaboration with colleagues in different departments and countries. In addition to an international and dynamic work environment, we are pleased to offer you:
A permanent contract right from the start

Scope to be enterprising and

opportunity to develop your skills

People-oriented company culture with employees being the most important assets and treated accordingly

Participation in international events and organisations

International training programs organised by Rijk Zwaan Academy
Like the sound of this?

Please apply with your CV and motivation letter in English.Your application will be considered carefully, which may take some time. You will hear from us as soon as possible.If you have any questions, please do not hesitate to contact us via email.
Rijk Zwaan: your new employer?
Rijk Zwaan Turkey is located in Yukarıkocayatak / Serik Region of Antalya. Currently we are employing 116 people. Rijk Zwaan is an international family company with a people-oriented culture. Rijk Zwaan is right at the start of the food chain. We develop vegetable varieties and sell the seeds produced from them globally. From our strategic position we contribute to the health and well-being of people all over the world. Everything we do is about growth. The growth of natural products that we export around the world. The growth of our company, which currently employs over 3300 people in more than 30 countries. And above all the growth of our people: we give you every opportunity to use your own initiative and achieve your full potential. Working with colleagues to produce the best and tastiest vegetables. Reinforcing, helping and inspiring one another. That's how we want to continuously work together towards a healthy future.

Araba
Özel Sağlık Sigortası
Servis
Yemek Kartı (Setcard, Ticket, Multinet, Sodexo vb.)
Yemekhane
Bireysel Emeklilik