Bu iş sana uygun olmayabilir
Seçili özgeçmişindeki bilgilerle bu ilanın kriterlerleri sadece %30 uyumlu.
Uygunluğunu nasıl hesapladık?
Son iş deneyimin, geçmiş deneyimlerin ve toplam deneyimin uygunluk puanını etkileyen kriterler arasındadır.
Bu iş sana uygun olmayabilir
Seçili özgeçmişindeki bilgilerle bu ilanın kriterlerleri sadece %30 uyumlu.
Uygunluğunu nasıl hesapladık?
Mesleki Yeterlilikler
Şirketlerin ilanda belirlediği kriterlerle özgeçmişindeki bilgilerin ne kadar uyumlu olduğu içerik karşılaştırılmasıyla bulunur.
Bu iş sana uygun olmayabilir
Seçili özgeçmişindeki bilgilerle bu ilanın kriterlerleri sadece %30 uyumlu.
Uygunluğunu nasıl hesapladık?
Diğer Bilgiler
QUALIFICATIONS AND JOB DESCRIPTION
Job Description
Farplas; The product realization process (design-development, molding of interior and exterior trim plastic parts) with its 1800 employees, in 4 production facilities, for automotive main industry companies, especially in Toyota, Renault, Hyundai, Ford, Tofaş-Fiat. , project management, mass production, after sales support).
Farplas is looking for a teammate in the IT department to work as an IT Business Analyst (ME / MII).
Provide a bridge role between IT and the business, communicating and, indeed, translating between different perspectives or views about business operations using different vocabulary to match those views.
Communicate and translate required business process capabilities and outcomes effectively between business process areas and supporting departments.
Ensures proper coordination between the IT organization, process development department and process owners by making process development department define conceptual and logical levels of details.
Determine and document the impact of process changes for the process owner at the system level.
Work within guidelines driven from enterprise architecture by the business process architect when determining the current "as is" state of a business process, and update current-state business process documentation as needed.
Understand at a high level how implemented applications support business processes under consideration for change.
Contribute to the definition, development, implementation and maintenance of the business process improvement methodology to be employed.
Educate process stakeholders on how to identify and solve process challenges through the simulation of different scenarios and advanced optimization techniques.
Qualifications·
2+ years of experience with planning, prioritizing and supporting multiple assignments and projects simultaneously (ability to multi-task)
Bachelor's degree in computer science, industrial engineering, business, system analysis with related business discipline experience.
Advanced proficiency in written and verbal English.
Excellent interpersonal, verbal and written communication, including great presentations.
Able to facilitate small groups in workshop settings.
1+ year of professional work experience, especially one of the

SAP ME, MII

functions.
Strong organizational skills and ability to work independently (self-motivated, process oriented) with minimal supervision.
Experience analyzing quantitative data and preparing charts.
Business domain experience in the process areas being supported.
Ability to work within high-performing virtual teams and highly collaborative.
Builds excellent relationships with key internal and external customers based on trust and confidence.
Interested in both short-term results and long-term goals.
The ability to translate business goals and metrics into business process outcomes and related business cases for specific projects.
Background in root cause, bottleneck, impact and another process (not systems) analysis methods.
Knowledge of finance, accounting, valuation and metrics development; statistical analysis skills are a plus.
Familiarity with application delivery methods.
Possible residency in Istanbul Asia side or Kocaeli.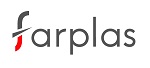 Otomotiv , Oto Yedek Parça ve Yan Sanayi
Özel Sağlık Sigortası
Servis
Prim
Yemekhane
Tam Gün Sağlık Hizmetleri
Erzak Yardımı